Where Digital Dreams Take Flight!
Technologies We Use For Web Development

At FW, we believe in marrying creativity with technology to craft digital experiences that leave a lasting impression. Our arsenal of cutting-edge technologies empowers us to turn your vision into a visually stunning and functionally robust reality.
Responsive Design with HTML5 & CSS3
Say goodbye to the days of static web pages. We utilize the dynamic duo of HTML5 and CSS3 to create responsive designs that adapt flawlessly to any device or screen size
Innovative Front-End Frameworks
 Leveraging innovative front-end frameworks like React and Angular, we bring a level of interactivity and user engagement that keeps visitors hooked from the first click to conversion.
Scalable Back-End Solutions
The backbone of a powerful website lies in its back-end architecture. We deploy robust solutions using technologies such as Node.js and Django, ensuring  seamless functionality.
Fortified Security with HTTPS
In the digital age, security is paramount. Rest easy knowing that we implement HTTPS protocols to safeguard your website and user data. Your audience's trust is our top priority.
Types of Websites we design
At FW, we understand that each brand is unique, and your online presence should reflect that distinctiveness. Our expert team of designers and developers crafts a variety of websites to suit your specific needs and goals.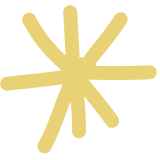 We are happy to share some of our excellent work with you!
Behavior Agent has redefined the workflow for behavior analysis through our next-gen features, leaving behind the systems that rely on data dumps, indiscriminate analytics, and convoluted reporting.
At LSM Design Group, they understand that choosing the right partner for your design and real estate needs is a significant decision. With countless options available, they're here to help you understand why we stand out from the rest and why our clients consistently choose us.
They're more than just roofing experts; with over 6 years of industry experience and a commitment to excellence, they bring you the roofing solutions you can trust.
 At Axis Homes Plus, they believe that the great outdoors should be an extension of your home—a place where cherished memories are made, laughter fills the air, and relaxation knows no bounds.
At ASWATAX, they don't just solve tax problems; they unlock financial opportunities. With their young, dynamic team of Chartered Tax Advisors, bespoke solutions and a commitment to your success, you can trust us as your partner on your financial journey.
Find a team of digital marketers you can rely on. Every day, we build trust through communication, transparency, and results.